Will 3D Printing Be the Demise of Plastic Injection Molding?
Free content from ICOMold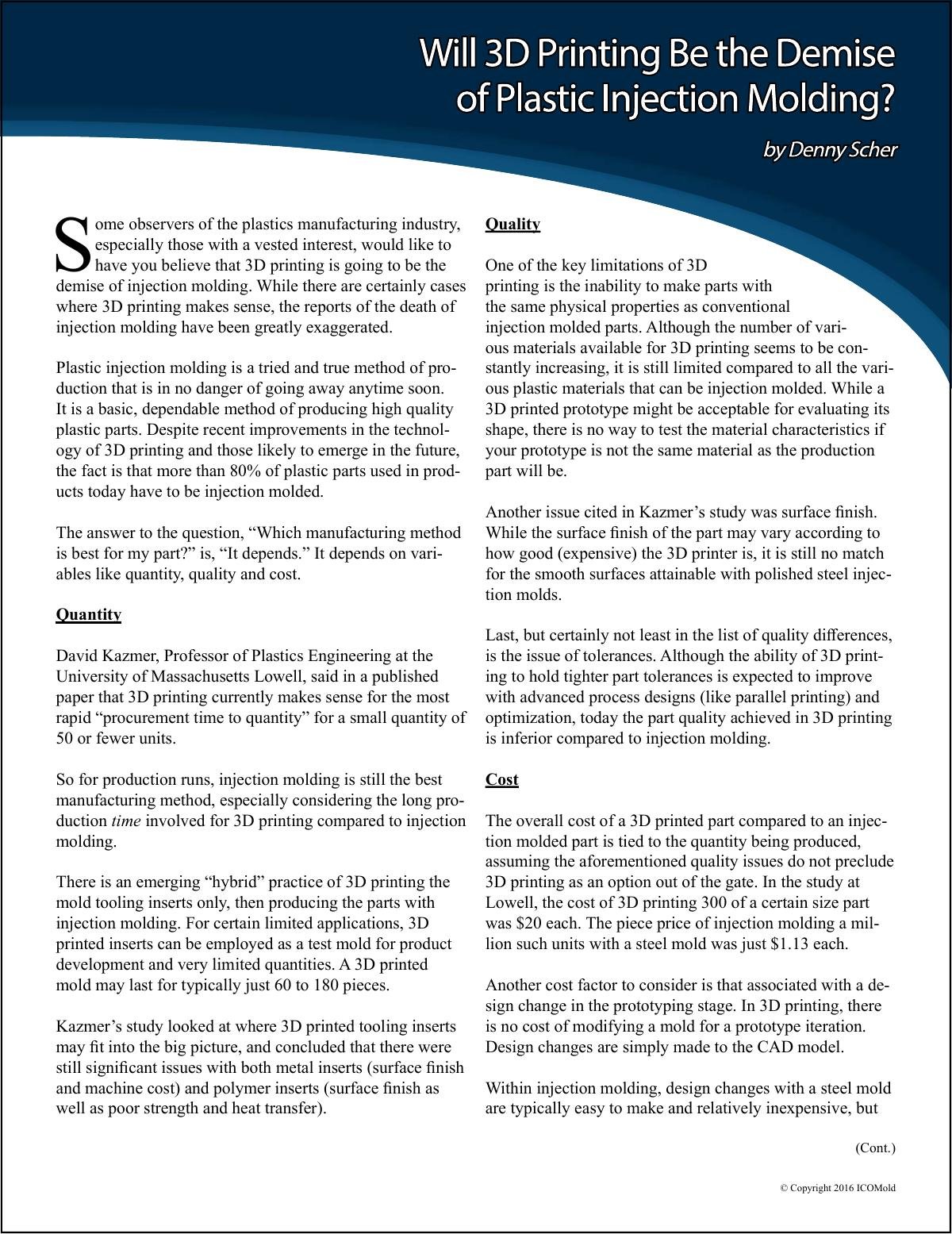 All the buzz these days in the world of plastic part manufacturing seems to be about additive manufacturing, or 3D printing. Will 3D printing take over injection molding as the dominant method of plastics manufacturing? Which method is better? The answer is, it depends. It depends on the answers to certain questions regarding factors of the particular plastic part. This article explains what these factors are in order to make a decision as to which manufacturing method is best - 3D printing or injection molding.