MoistTech Corp. Debuts New Sensor in 2018
Free content from MoistTech Corp.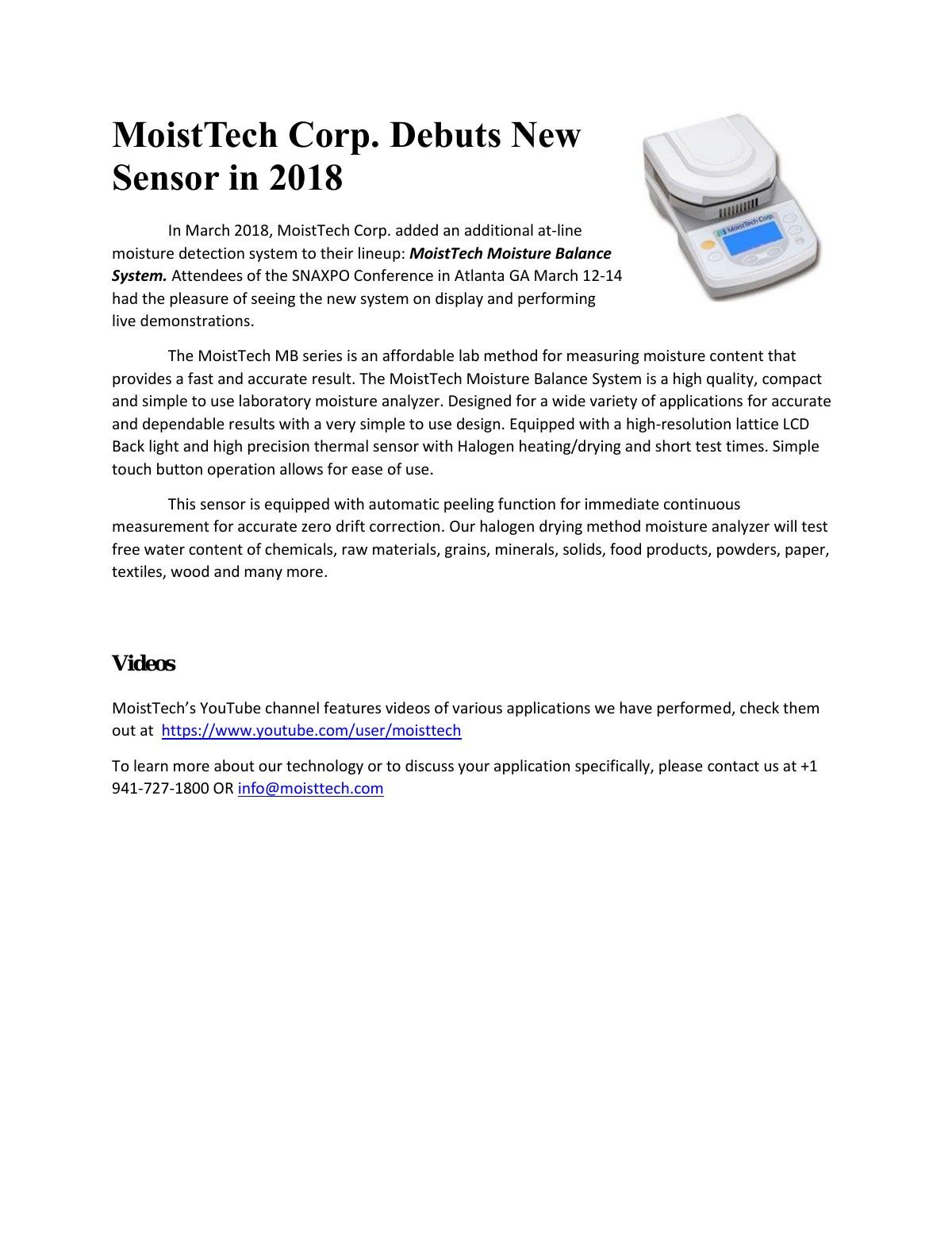 In March 2018, MoistTech Corp. added an additional at-line moisture detection system to their lineup: MoistTech Moisture Balance System. Attendees of the SNAXPO Conference in Atlanta GA March 12-14 had the pleasure of seeing the new system on display and performing live demonstrations.