Having Issues While Molding?
Free content from Purge Right - Plastic Solutions International, LLC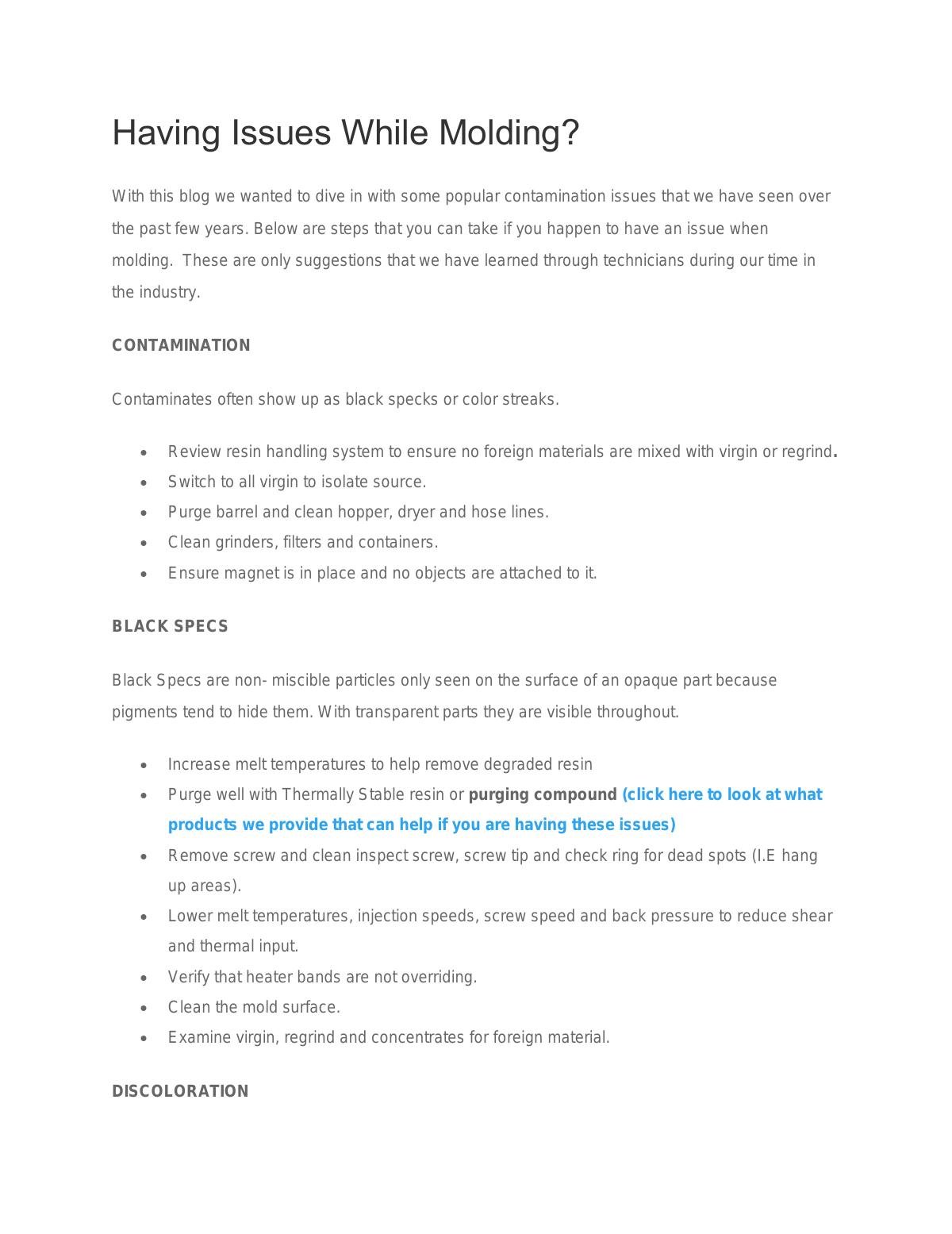 With this blog we wanted to dive in with some popular contamination issues that we have seen over the past few years. Below are steps that you can take if you happen to have an issue when molding. These are only suggestions that we have learned through technicians during our time in the industry.